In 2014, we introduced Pennies, a digital charity box, to our network of roadside retail forecourts. Pennies offers customers the opportunity to donate a few pennies via debit or credit card to a nominated charity.
We have supported 24 different charities and, with the help of our loyal and generous customers, have raised in excess of £1.5 million for a range of important and worthy causes.
The Royal Marines Charity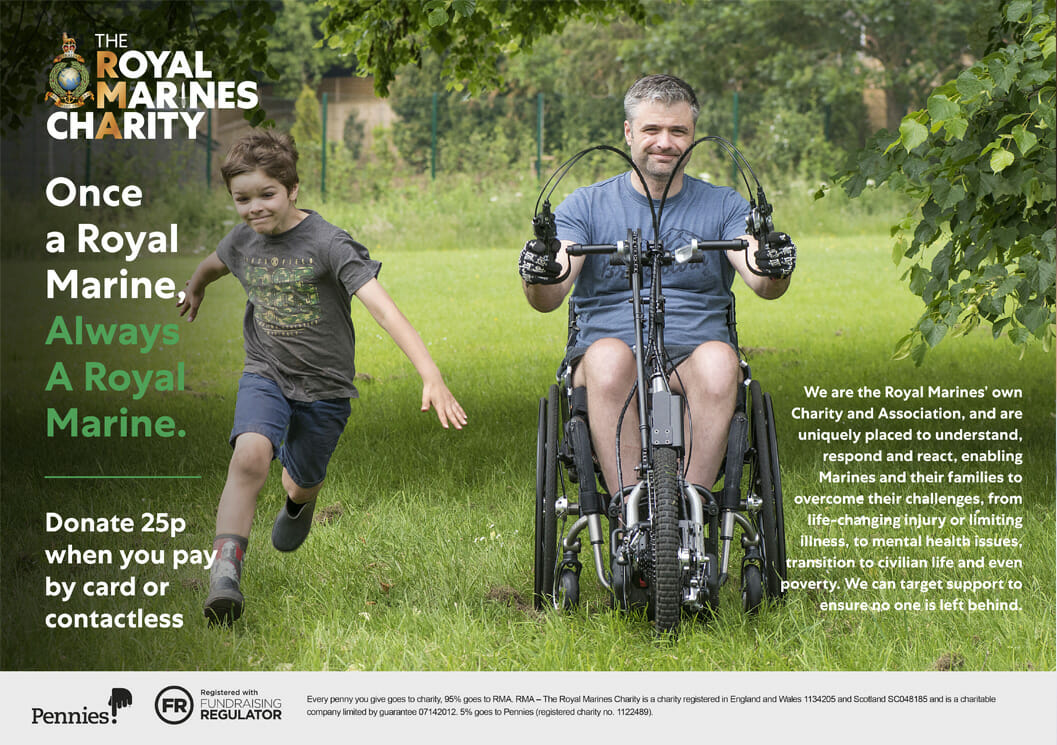 Rontec has team up with The Royal Marines Charity to help raise funds yo provide support, advice and friendship to serving and retired Royal Marines, their families, those who aspire to join and those with close links to our Corps.
With your donations they can ensure they will be the instinctive first place to which the Royal Marines Family turns for support and camaraderie and to help deliver life long support to the Royal Marines Family – Once a Royal Marine, always a Royal Marine.
Other charitable projects