In 2014, we introduced Pennies, a digital charity box, to our network of roadside retail forecourts. Pennies offers customers the opportunity to donate a few pennies via debit or credit card to a nominated charity.
We support 17 different charities and, with the help of our loyal and generous customers, have raised in excess of £1.5 million for a range of important and worthy causes.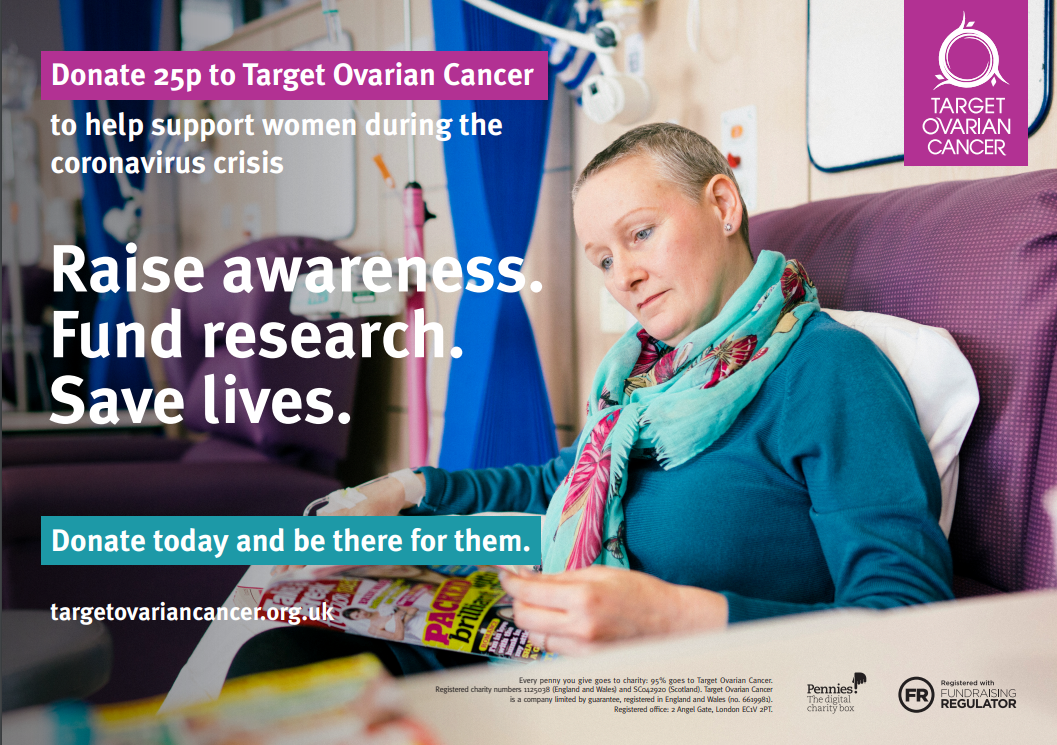 Rontec has partnered with Target Ovarian Cancer to help the 25,000 women living with ovarian cancer in the UK. Many are facing uncertainty or delays in treatment because of the coronavirus crisis and they need help more than ever. The donations made by our customers will help nurses answer calls, and lessen their isolation through our virtual events program.
Other charitable projects